Hiring Barbers
Hiring Barbers
 Attention top Barbers!
Do you want to leverage your eye for style and your skill to help deliver a not only a service but also an experience that helps successful professionals discover their best and become even more successful because of your work?
If So, Read on:
YOUR DAY TO DAY
Deliver an haircut experience that is aspirational to truly classic barbershops with all of the modern tools and techniques. Show skill or promise in the areas of cutting all styles of hair, shaving, razor outlining and hospitality.

Provide a welcoming, open, trustworthy consultations to all or our guests. Provide proper expectations on how to reach their goals.

Based upon consulting needs, suggest additional product or other departments to make their visit as convenient and beneficial to them as possible.

Partake in training and workshops that helps our clients "Discover their Best".

Provide a clean, sterile and welcoming workstation and back bar areas.

Give stellar service in combination with our brand ambassador team which result in winning raving fans.

Commit to being 0% reactive by using top rated performance systems and make suggestions for improvements.

Document your client interactions with notes, formulas, preferences and pictures to better serve clients for their next visit.

Work as a team to ensure client retention is over a world class percentage of over 90%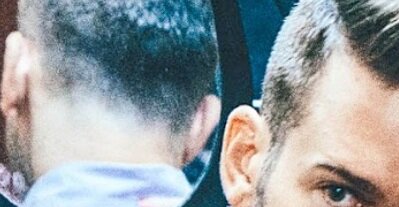 QUALIFICATIONS
Licensed Barber or Cosmetology degree (if degree is out of state, we can apprentice)

Past experience in hospitality, food/beverage or other roles servicing the public

Desire to help people

Desire to be part of a team

Desire to learn to work with all styles and ethnicities of hair
THIS IS FOR YOU IF…
You want more than just a job. You love working for a purpose and a mission

You love providing an experience beyond just a haircut. Our aspiration is provide an experience that rivals that of Disney.

You love working with successful clients who you help become more successful because they come to the QG.

You appreciate the classic and timeless looks and style but achieving them with modern tools and technology

Want your company to have standing and make a difference in the community

You want you and each team mate to take responsibility instead of pointing fingers

You want to be part of team that delivers an amazing one stop shop experience
WHO WILL YOU WORK WITH
A team of talented barbers, friendly hospitality professionals (other industry people call them just front desk people), skilled spa professionals, craft bartenders and expert clothiers and tailors all brought together to deliver products and services that help our clients "Discover their Best".
WHY WORK FOR THE QG?
We give all of our staff the ability to not only service clients, we allow them to be part in helping change their lives. The QG has been part in over 1000 wedding day groomsmen parties, helped new graduates with their interview haircut and suit which landed them their dream job, hosted proposals and first dates. The QG's goal is to be ingrained and special in people's lives.

We have a goal of attracting the best and most successful clients. Clients that truly appreciate their experience at the QG.

The QG provides access to benefits such as 401K, health & dental, short & long term insurance and personal days.
How Do I Apply?