Take and Make your own Cocktails
Take and Make your own Cocktails
We don't have cocktail mixers yet but we do have the ingredients. Our new takeout offering is the main ingredients al. As of today we are featuring two of our most ordered cocktails, the Old Fashioned and the French 75.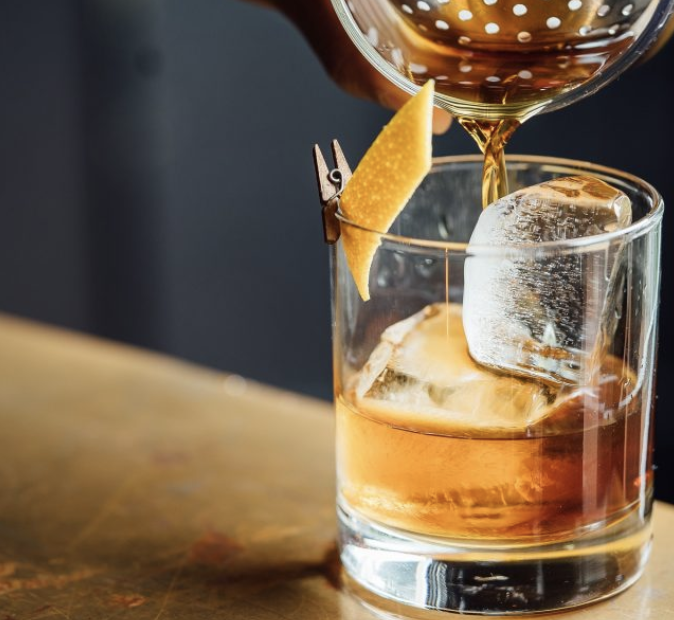 Old fashioned:
2oz Old Forester
1/2oz Demerara syrup
4 dashes Of angostura bitters 3 dashes of orange bitters 

Combine in mixing glass
Add ice
Stir 10 rotations clockwise then 10 rotations counter clockwise

Strain over ice. Add luxardo Cherry and expressed orange peel(fold in half or twist).

Note: I would advise against sending this out togo with an ice cube. It would become too diluted by them time of consumption. Perhaps give the patron the option of ice or no ice.

French 75:
1 1/2oz Aviation gin
3/4oz lemon juice
1/2oz simple syrup
3oz champagne 

Combine gin, lemon juice, and simple syrup in a shaker. Add ice. Shake vigorously and parallel to the ground. Strain. Top with champagne. Garnish with expressed lemon peel(fold in half or twist).