Seaward and Stearn Spring Collection
Seaward and Stearn Spring Collection
The QG is excited to announce the arrival of a new Spring/Summer line of ties and pocket squares created by none other than the British brand Seaward and Stearn. 
Gary Seaward and Mark Stearn have dedicated 55 years of experience to the most prestigious of English menswear heritage. Handmade and crafted for quality, Seaward and Stearn makes their ties and pocket squares for the finest menswear stores ranging from the UK, the USA, and Japan.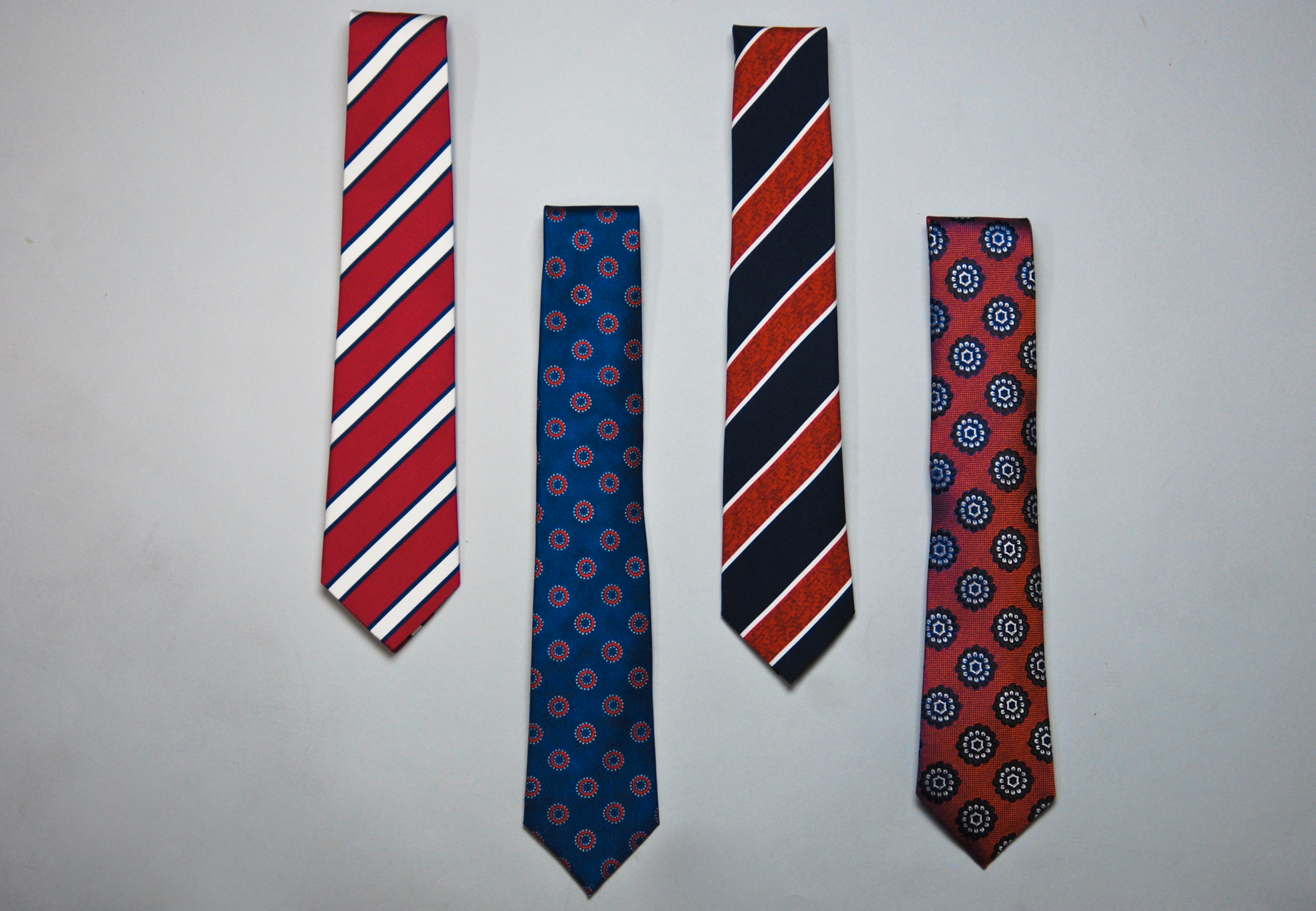 Located in the heart of London on the banks of the Thames, Seaward and Stearn paying great attention to the detail of their products. From pairing colors and patterns to  the cut and shape of their textiles, it's important to Seaward and Stearn that every piece they create has its own personality. 
Our Spring/Summer line is a nod to the Southwestern Sunset.   You'll notice burnt oranges, sand, desert florals, and dry finishes throughout the assortment of ties and pocket squares.  Each item was carefully chosen to work perfectly with our dress shirts and sportcoats to complete the look.
Click to Buy
Seaward and Stearn prides itself in knowing that their products are sold only in the most fashionable of stores. The QG is proud to be a retailer that holds this world renowned distinction. 
We invite you to witness this new and exclusive spring/summer line of pocket squares and ties that will bring some energy to your wardrobe. Although these pictures may not do the line justice as seeing them in person will, here are some of our favorites. 
Click to Buy
For more information go to theqg.com/shop/menswear or come take a look at our Baltimore or Hunt Valley locations.