Negroni Week: The Scarselli
Negroni Week: The Scarselli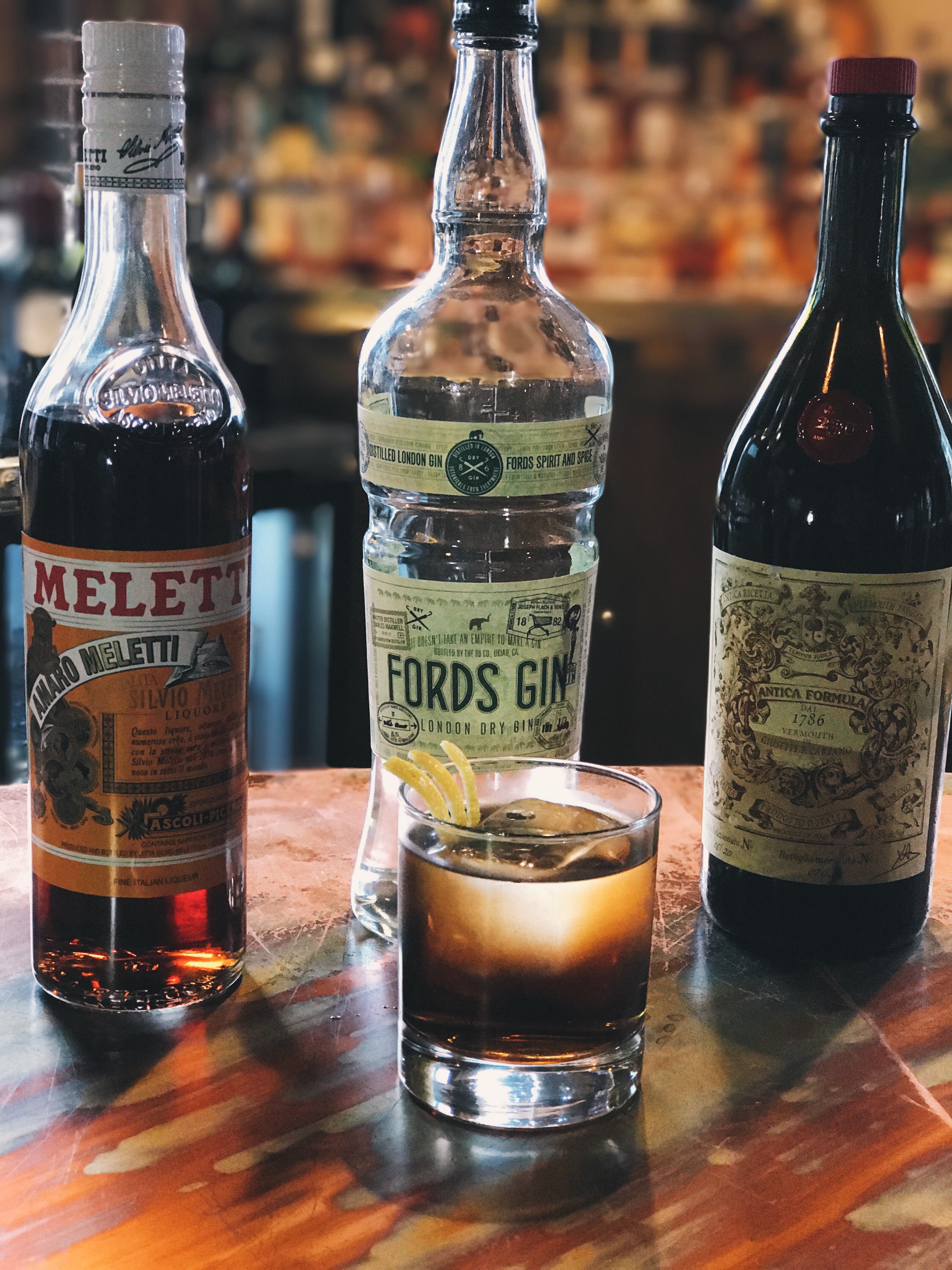 The Scarcelli
The Scarselli cocktail created by our bartenders at "C.L.O.C.K. Restoration" is composed of Ford's Gin, Antica Carpano, and Meletti Amaro. Named after the legendary bartender who first created the Negroni.
The Scarselli is a more bold flavorful version of the original Negroni, substituting Meletti amaro as opposed to campari which brings an array of flavors, from saffron to anise, and replacing  sweet vermouth with the rich and robust Antica Carpano.
Please join us at CLOCK this week where we will be featuring a new Negroni styled cocktail each day. 
A portion of our proceeds will go to No Kid Hungry