Memorial Day Brews & Cigars
Memorial Day Brews & Cigars
Traditionally cigars are paired almost exclusively with whiskey. However premium cigars when enjoyed with craft beer can also be an excellent combination. 
The general rule when pairing cigars and craft brews is to match the color of the wrapper with the color of the beer. Darker maduros will pair nicely with a stout or lager, where Natural & Connecticut wrappers will compliment a pilsner, or pale ale.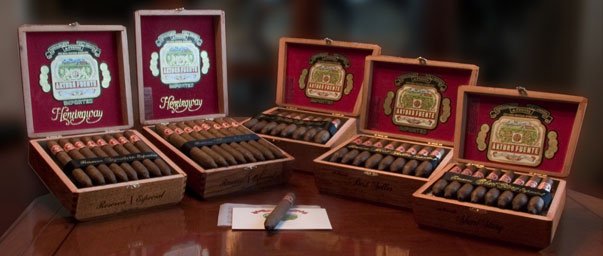 In the summer months typically you reach for a more mild and light cigar, such as the Arturo Fuente Hemingway signature or the Ashton Magnum/Double-magnum.
When pairing these with a craft brew you will want something with a bold enough flavor to taste over your cigar yet delicate enough to compliment the flavors. For example the Maryland based Evo #3 I.P.A. (available on tap at CLOCK Restoration) has a bold flavor profile yet its still light enough to let the flavors of the cigar shine through.
Grab your cigars from our cigar lounge now before you head out of town for vacation!