Introduction: Sugarfina
Introduction: Sugarfina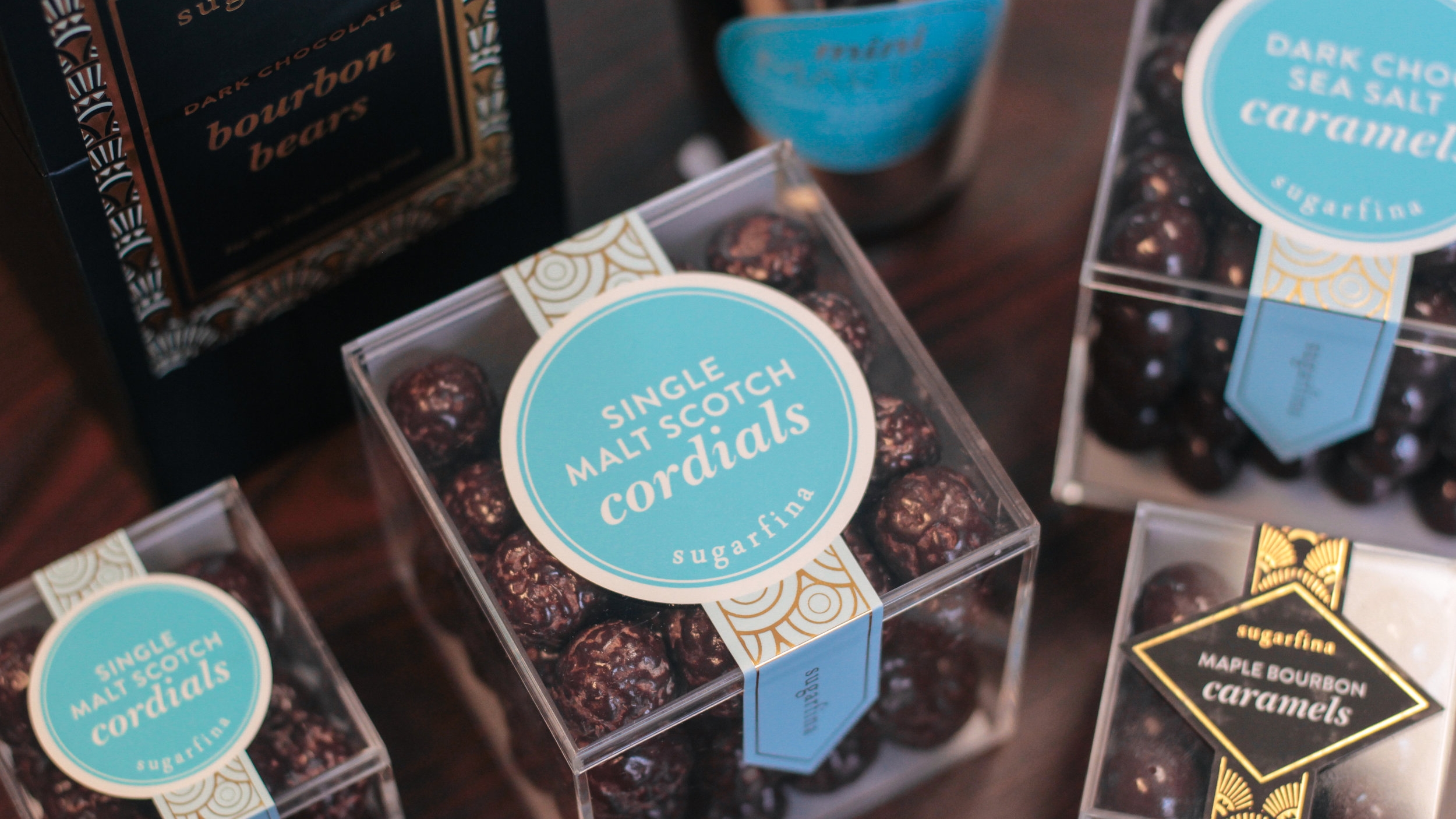 Everybody has a sweet tooth, and in order to get over a sugary craving it's normal to go out and grab a chocolate bar to calm your need. But does it ever leave you satisfied? Rosie O'Neill and Josh Resnick questioned this on their third date at a screening of the original Willy Wonka and The Chocolate Factory. Why had no one ever created a world where candy was made to entice and enliven all candy-loving adults?
O'Neill and Resnick decided to solve this problem, and thus created Sugarfina. They traveled all over the world finding the best artisan candy makers. With gummy candies coming from Germany, and chocolates imported from Greece it's no wonder the couple found some of the best candies one could try. 
Along with goodies such as Chocolate Covered Almonds and Fuji Apple Caramels, there are some yummy options that spark the curiosity of any adult. Alcohol flavored candies are an ordinary candy that is created at Sugarfina. Everything from champagne gummies to Maple Bourbon Caramels can be found on their list of appetizing candies. The goal at Sugarfina is to spark that childhood memory of popping a piece of candy in your mouth, along with getting a distinctive kick that was what your were looking for in your original candy bar all along. 
Today, at The QG we are selling several Sugarfina candies that are hard to resist. Come in soon to purchase a box of Peach Bellini or some Single Malt Scotch Cordials. They're great as a gift, or even better for sharing. We promise, you'll fall in love at first bite.