Introduction: Seaward & Stearn
Introduction: Seaward & Stearn
In the shadow of the London Bridge, on the banks of the River Thames, lies Gary Seaward and Mark Stearn's workshop. Here in this area steeped in the heritage of English textiles and leather, Gary and Mark produce the Seaward & Stearn collections.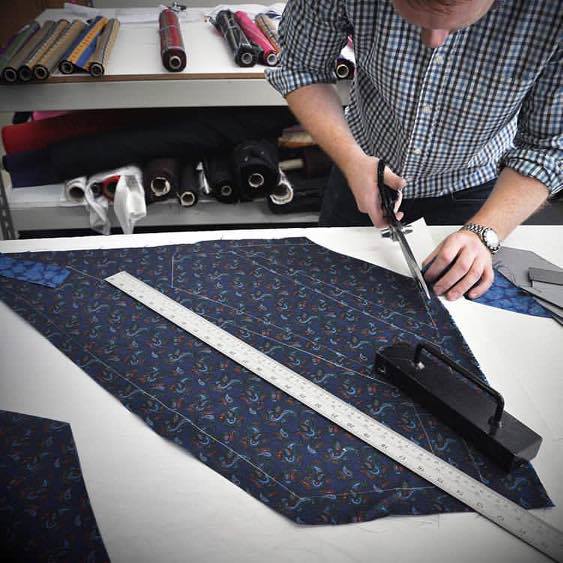 Every tie, pocket square or scarf uses only the finest materials from the most prestigious suppliers that are chosen specifically for each garment and season. The colors and patterns in the collection are vibrant and captivating. This makes each Seaward & Stearn garment as unique as it is distinguished. 
Seaward & Stearn is stocked only in the most exclusive & respected retailers around the globe. The QG is proud to be one of those retailers, carrying large assortment of ties and pocket squares from this distinguished collection at both our Downtown Baltimore & Hunt Valley locations.