Introduction: Scabal
Introduction: Scabal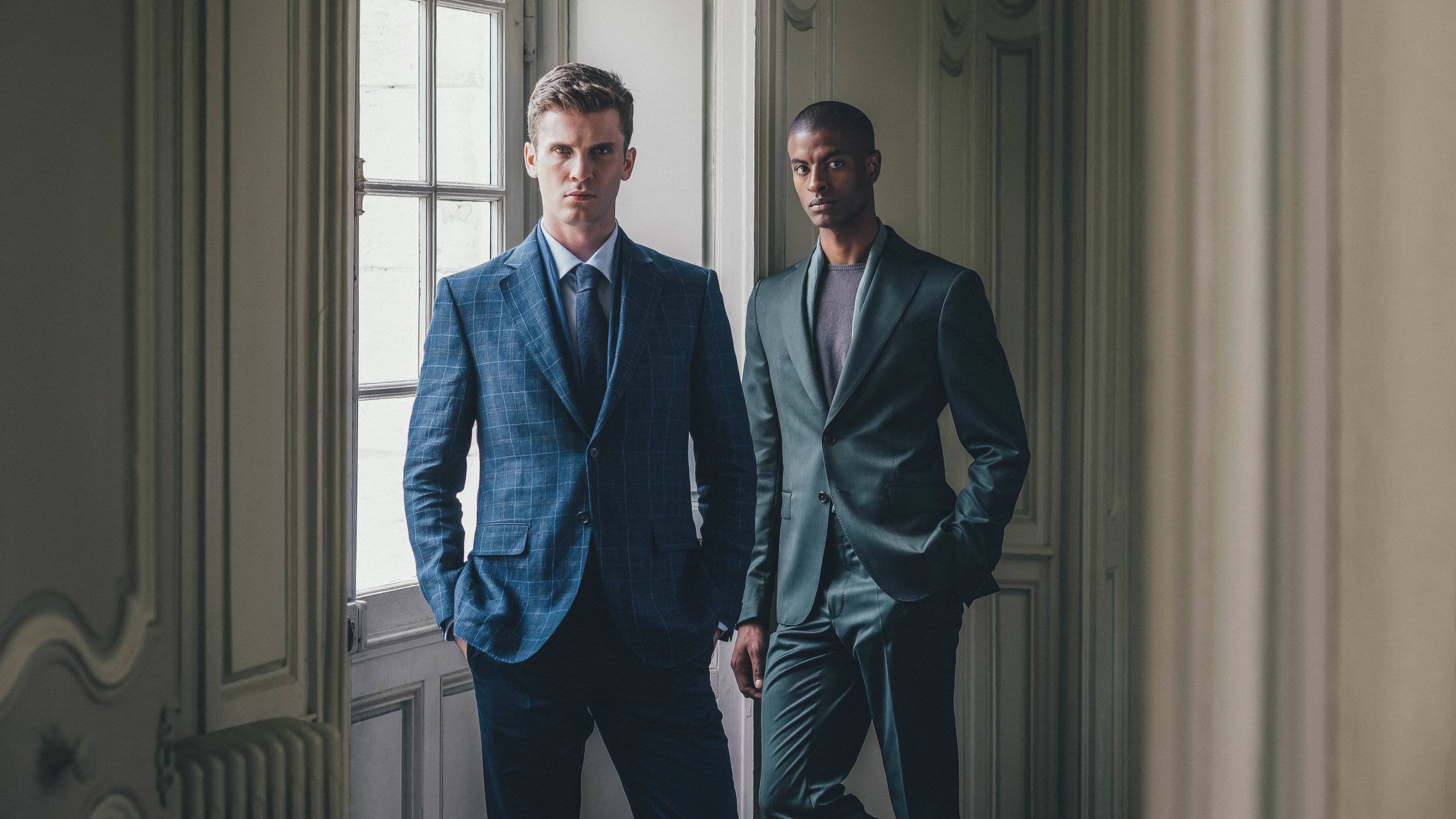 Founded by Otto Hertz in 1938, Scabal stands at the forefront of innovation in the fabric industry by creating new standards for fine fabrics that broke the super 100's, 120's, 150's, and 180's thread count barriers. Scabal was the first to incorporate precious stones like lapis lazuli, gold, and crushed diamonds directly within the super fine wool and pure silk at their heritage British mill. 
      To this day Scabal is family run and completely independent. Fabrics are all sourced from their own ecologically sustainable fair farming initiatives also known as the "Scabal Noble Wool Club," and the weaving is exclusively done within Scabal's own mills in England, Germany, and Italy. The company promotes a (farm-to-table) philosophy in its business practices. 
 
    Since 1972, Scabal has been a part of England's legendary Savile Row. Every store in Savile Row has a Scabal fabric sample or "bunch" book, an invention created by Scabal which is now used in every institution selling made-to-measure suiting. In popular culture Scabal has been directly commissioned to make suits for high profile Hollywood movies such as recent James Bond films, The Wolf of Wall Street (2013), Wall Street (1987), and The Godfather.
---
At The QG
from May 15th-27th
Get a Scabal ready to wear suit & a pair of Alden shoes for $1895
Get a Scabal Jacket, 2 pairs of Ballin pants & a pair of Alden shoes for $1895
(QG members receive an additional complimentary pair of Ballin pants with purchase of either ready to wear package.)
&
May 19th + 20th at the Flagship Store Downtown
 National Scabal Representative will be personally fitting and offering exclusive Scabal fabrics Custom Suit, 2 Thomas Mason Shirts $2495
---
    The Alden Shoe Company was founded in 1884 and is currently the only New England shoe and boot maker still in operation. Alden's shoe makers hand assemble each pair of shoes one by one in a start to finish process instead of an assembly line. The result is arguably the highest quality shoes made in the USA.