How to: What Shoes to Wear & When to Wear Them
How to: What Shoes to Wear & When to Wear Them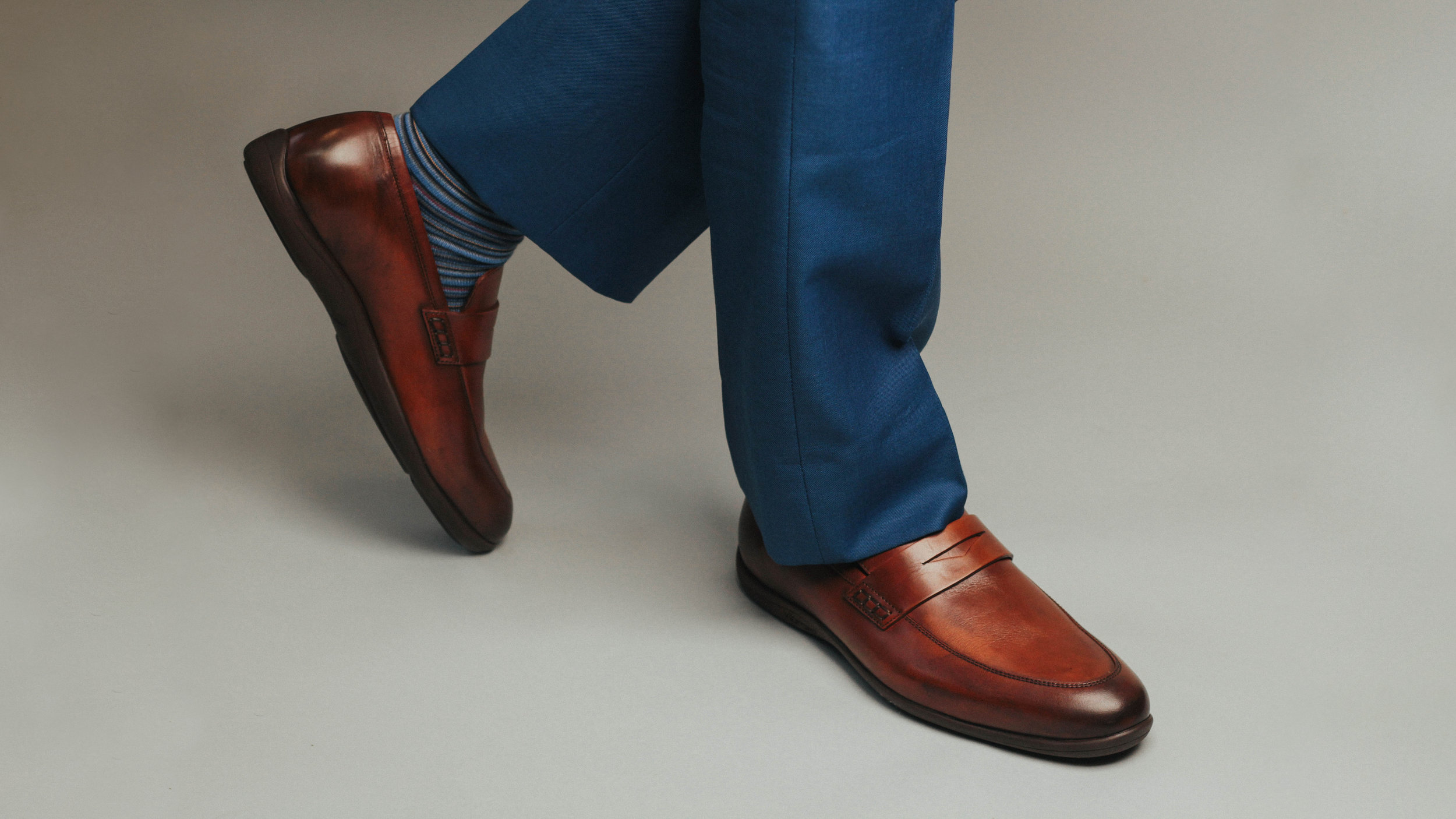 Choosing the perfect pair of shoes is one of the most important aspects of your outfit. The type of shoe you choose for your look of the day will express what you are trying to achieve. Are you looking to be business casual, or do you want to be formal? Are you going to a job interview or meeting with friends for dinner? This all seems stressful, but The QG has your back in knowing exactly what shoe to wear. 
The Formal Look 
When achieving a successful look while wearing a suit, it is best to wear either Oxford or Derby shoes. 
Both are normally cap-toed and have broguing. Broguing is when your shoes have embellishments. However, the more broguing, the less formal your look becomes. 
The next formal shoe below Oxfords and Derbys is the dress boot. A good example of these would be Chelsea boots or Cap Toe Dress Boots. Dress boots are very versatile and can be worn with jeans or a suit and are the perfect formal shoe for the traveling man. 
The Casual Look 
When wearing more casual shoes it's important to achieve the look you want. For a more laid back look we recommend loafers, saddle shoes, or boat shoes. 
The loafer is great for maximum comfort. With no laces or buckles it will achieve a relaxed look that is semi-formal.
A saddle shoe is an Oxford with an extra layer of leather on top. However, it is more of a casual shoe and would not be worn at more formal events. 
Finally, the boat shoe is what most people wear for the summer look. Relaxed and laid-back, this shoe is perfect for just hanging out with friends. 
Shoe Tips
Make sure your shoes match the color of your belt. A thin belt is always perfect when wearing a suit. 
If you are looking to lengthen your legs, it's best to match your sock color to your trousers. However choosing funky or contrasting socks can help you achieve a unique style that will make you stand out. 
Brown shoes are always the best way to go.  You can wear them with any suit other than a black or charcoal suit. It's a great way to dress down a suit, and also allows a lot of versatility. 
---
SEMI ANNUAL SALE
For a limited time, select shoe styles (like the ones pictured and more!) are up to 80% off.  These are discontinued styles that won't be coming back.  Hurry up and get your size before they're all gone!