Happy Mother's Day!
Happy Mother's Day!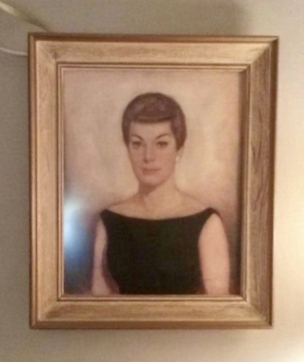 Happy Mother's Day to all of the moms that have made QG part of their lives either through the purchase of service, retail or through giving us as a gift to their loved ones.  I also want to wish a very happy and special Mother's Day to the QG moms: Ebony, Kelly, Angela, Bree, Molly, Lacey, Janice, Ashley, Julia, and soon to be mothers, Sonia and Mary.  And, of course, to my wife, Regina, the mother of our two daughters, Bridget and Joanna.
The QG's connection to Mom
Each week, I meet someone who thinks The QG is just a men's barbershop.  Additionally, most people do not know how I came up with the name for the business. For those who don't know, The QG has grown into today's 6 story one-stop destination of services and retail to help you look and feel your best, while also providing social experiences with a restaurant/bar, memberships and events. Below is my story of how I named The QG and how my mother had such an impact on my life and who I am today. She would have been 85 this past April 24th and on October 19th will be the 20th anniversary of her death.  
The QG stands for Quinntessential Gentleman. I had an extremely close relationship with my mother.  She was a tremendous influence in my life and the inspiration to pursue what I love and start this entrepreneurial venture. She always encouraged me to be a gentleman, so when naming the business I incorporated her maiden name, Quinn, as a tribute to her. For that reason, Quinntessential is spelled with two "n"s before the t.  I love and miss you Mom.
Hope you all have a lovely day celebrating your mother.
Cheers, Craig