Father's Day Gift Guide 2019
Father's Day Gift Guide 2019
Father's Day is Sunday, June 15 this year and the QG has great gift options for each of our departments and at each of our locations in Downtown Baltimore and Hunt Valley/Cockeysville.
Barbershop
-Luxury Shaving Set
Isn't it great getting someone a gift they not only love, but use almost daily. Luxury shave sets from QG can just include a razor or be a full set including stand, badger hair brush and choice of safety, mach 3 or fusion razors. Each piece is made by hand from beautiful wood and made locally in Baltimore.
-Wahl Professional Nose Hair Trimmer
Dad's need help sometimes and this grooming tool is ready for service. The Wahl nose hair trimmer is battery operated and its circular blade takes care of Dad's unwanted and unruly nose, eyebrow and ear hair that unfortunately continues to grow like a lawn in springtime. Your Dad will thank you and you will thank him that you can stop staring at his nostrils. The wet/dry functionality makes it easy to clean and it is commercial/professional grade making this tool a must have for all men.
-Truefitt & Hill Cologne
Don't pass this over thinking cologne is too common of a gift. It is when you buy the commercial kind bought in most department stores. It isn't when you buy it from an company started in 1805 that has a warrant from English royalty. These scents are masculine and timeless packaged in a handsome box and bottle. Most scents also come in shaving cream, soap and aftershave.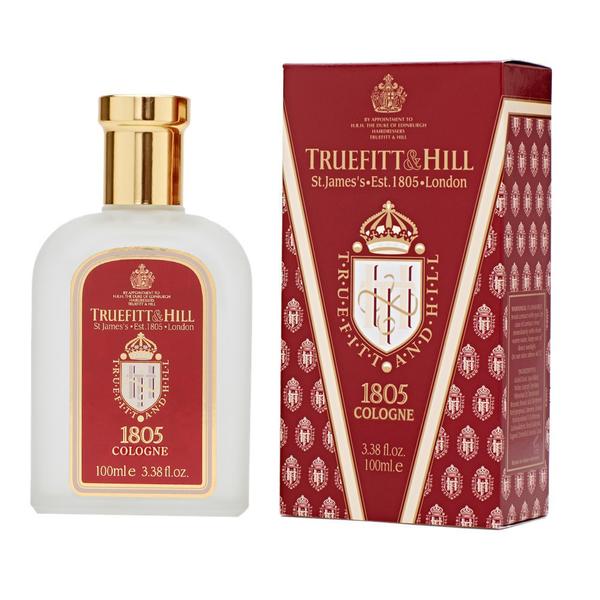 -Shave & Classic Barber Experience
Make an appointment or get a gift certificate for a hot lather shave and our classic barber experience. QG does more straight razor shaves than any other barbershop in Maryland. We do three different types of shaves: a regular with the grain shave that includes hot towels, hot lather, aftershave and an ice cold towel. A head shave which includes the same process for the head and finally a Quinntessential Shave which in which we go against the grain on the second pass. Our classic barber experience is a combination of two original services from the early 1800's. We do a head massage with a specific technique that is proven to stimulate the scalp for better blood flow. We also do a barber facial that includes hot towels, cleansing, exfoliation, a mask application, eye balm application and a moisturizing massage. See our service menu here or get a gift certificate here.
Spa
-Hydrafacial Service
The hydrafacial is the most powerful results focused facial available. This facial uses a patented wand that delivers concentrated levels of product at the same time of providing suction and cleaning deep into your pores. The result? Game changing exfoliation, cleansing, blackhead removal and moisturization all within 30 minutes. See our service menu here or get a gift certificate here.
-Spa Membership
Consider giving the gift of a spa membership. The QG spa membership includes a monthly massage or facial for either an full hour or a full hour and a half. This is not your basic spa membership, but includes unlimited shoe shines, discounted parking, loyalty rewards on retail and 10% off from our spa product & drinks from our restaurant, Clock Bar. Add another $20 and you can add a meal and cocktail monthly as well. Here are more details about our membership programs. You can also email dave@theqg.com with any questions.
Cigar Lounge
-Cigar Samplers
The cigar lounge on the third floor of the QG downtown is a well appointed and ventilated private lounge. Want to use the lounge, get a one day pass for $30 worth of purchases. Our lounge includes a large humidor of premium cigar including brands like Padron, Arturo Fuente, Alec Bradley, Oliva, Ashton, Rocky Patel, Drew Estate, Nat Sherman and many more. Summer will be here soon and there is nothing like a premium cigar on the golf course, beach, pool or porch. We offer three cigar samplers from Oliva and Alec Bradley. Two cigar companies that both have one top placement on the Cigar Aficionado's top 25 list.
-Father's Day cigar night
Bring Dad out to our Oliva Cigar and Whiskey pairing on Wednesday June 12th.
Menswear
-Barbour Swim Trunks
Swim trunks may seem like a tough gift to give, but as Memorial Day kicks off the beach season, most men haven't even thought about what to wear to the pool or may be on their third or fourth season of same old bathing suit. This is where Barbour comes in. The company you know for waxed jackets also make a full line of lifestyle clothing for men and women. QG is Baltimore and even Maryland's largest Barbour dealer, and we carry their full lifestyle brand including swim trunks. Barbour has perfect print patterns for the summer with an easy to fit drawstring waistband.
-Short Sleeve Patterned Shirts
Give them something they might not buy for themselves. A great summer patterned shirt in their favorite color might be just the trick to get them out of their comfort zone. Brands like Ledbury, Mizzen and Main, Grayers, Stenströms, and Barbour all make fitted shirts that will make them look and feel great. These brands use performance fabrics, linen, fine cotton twill and madras to help him stand out while having a luxury feel.
-Dress Sneakers
Does Dad only have casual sneaker or one's he wears to the gym? How about a nice pair of sneakers or that can even be worn with a pair of jeans or khakis and a sportcoat.
-Drivers
Not ready for a new car yet, how about a pair of drivers that will get him a bunch of miles this summer. Great with short, jeans and 5 pocket moleskin pants, it's a really versatile look and comfortable to boot.
Accessories
-Drop Charger
Charging your phone is a daily task that can be challenging at times. Why not make it easier for him by getting him a drop charger by native union. For Iphone 8 and later and the latest android devices with wireless capability, the drop charger is a game changer. Just place your phone on top of the circular pad and phone starts charging. The real bonus is that once your phone is charged, the charging ends. That is one of the biggest culprits of batteries lack of performance.
-Leather Goods
Our main leather partner, Bosca, was founded in 1911 and make some of the finest wallets, bags and gifts.
-Filson Bag
Filson's logo is unfailing good, which is a prerequisite for making great bags. This Seattle Washington company has been around since the 19th century.