Delicious Salads for Summer at CLOCK Restoration
Delicious Salads for Summer at CLOCK Restoration
Warm weather means switching up your lunch from something hot and hearty to something light and refreshing. The sixth floor at The QG has three perfect salads to help you cool down after a hot, busy day in the city. Spend an afternoon in CLOCK Restoration to enjoy a meal with us. 
Cobb Salad
Our cobb salad is ideal with its toss of bacon, hard boiled egg, and fresh avocado. Bringing it all together is our rich blue cheese dressing.
Mediterranean Salad
This salad is the perfect way to get in the mood for summer. Our Greek yogurt vinaigrette, tossed with mint, feta cheese and fresh vegetables, will make you feel like you're vacationing on a beautiful beach in Greece.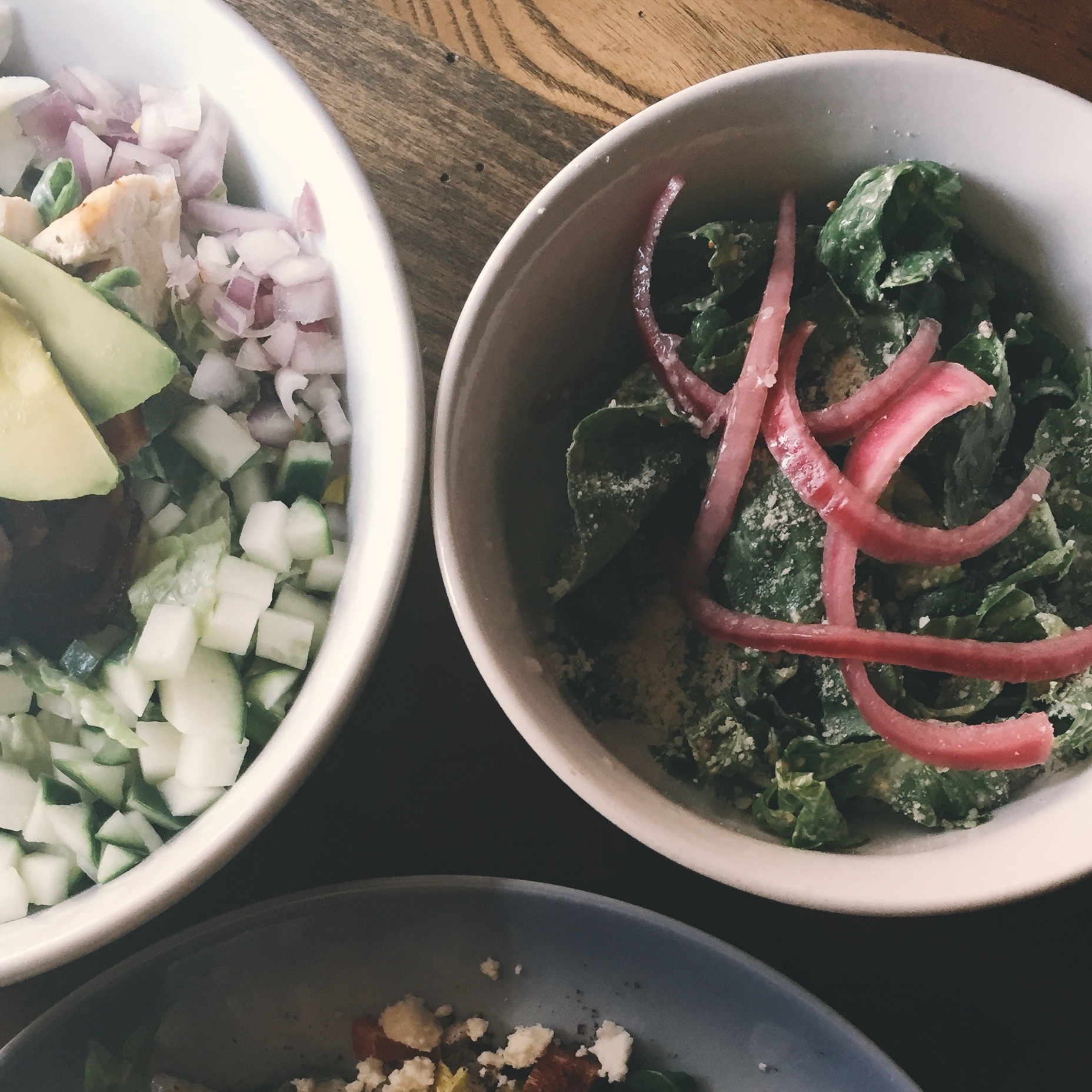 House Salad
Simple with a fiery kick, our house salad will blow you out of the water with its spicy dressing and savory sprinkle of parmesan cheese. A perfect way to dive into summer.
---
Monday to Friday from 12 pm to 10 pm
Saturday from 10 am to 8 pm (brunch available)
Sunday from 10 am to 5 pm (brunch only)