Bourbon & Bowties Check Ceremony
Bourbon & Bowties Check Ceremony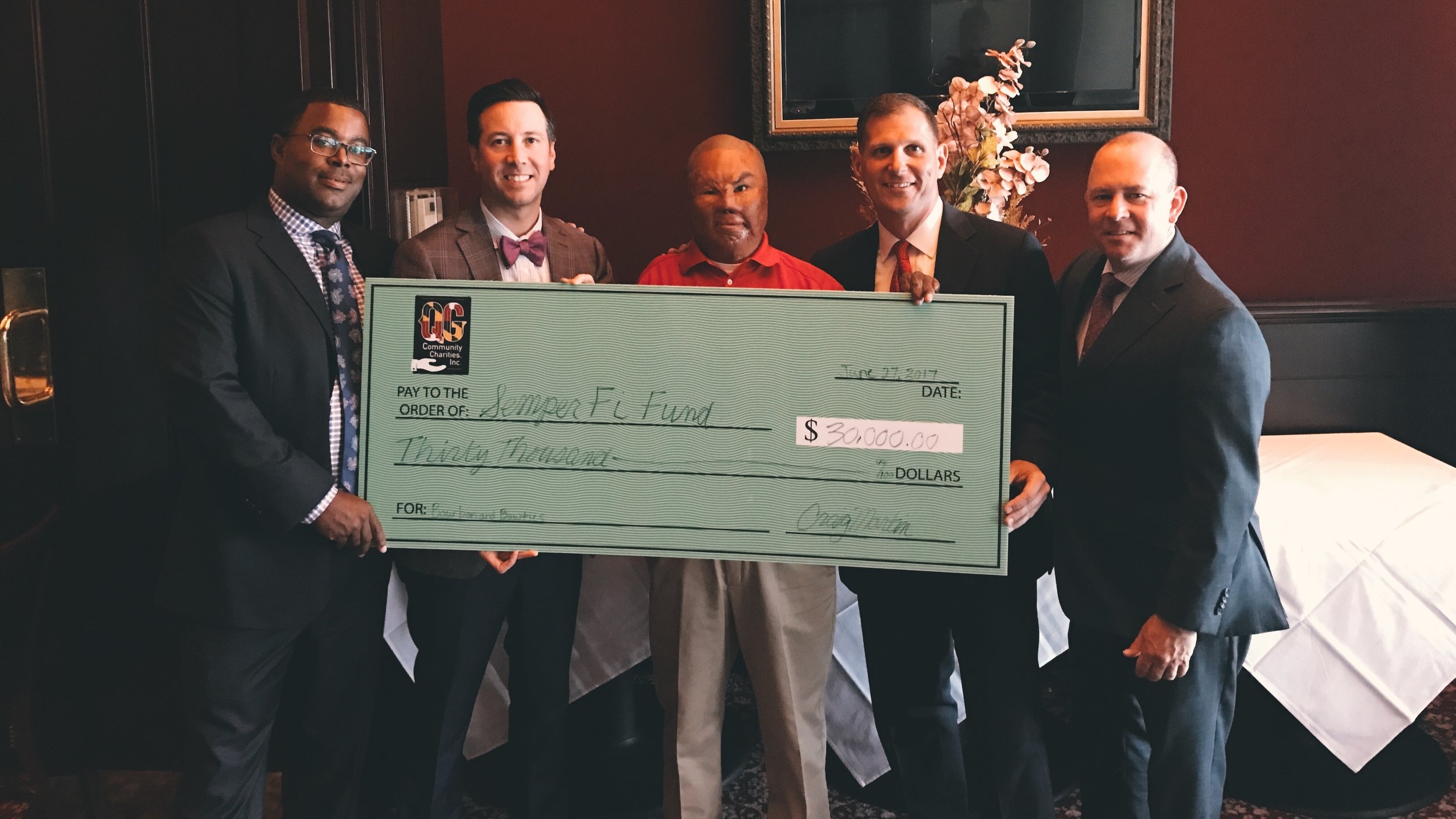 This year was a remarkable year for our fundraising event, Bourbon and Bowties. On Thursday, May 11th, 2017 members of QG Community Charities came together to support three organizations with significant local impact and stewardship: Health Care for the Homeless, Semper Fi Fund, and Oyster Recovery Partnership. 
Today, we are proud to announce that with your generous support, QG Community Charities through Bourbon & Bowties was able to contribute a grand total of $67,500 this year, in addition to the more than $200,000 that we have raised since our inception. This would not be possible without your attendance, donations or sponsorships and the hard work of the board and the many volunteers.  
An organization based in the city of Baltimore, Health Care for the Homeless has saved thousands of lives. They strive to create better, safer living situations for people who are ill and who need help to create a stable life. $30,000 was donated to this awe-inspiring organization. We are grateful for the hard work they strive to achieve for us here in the city.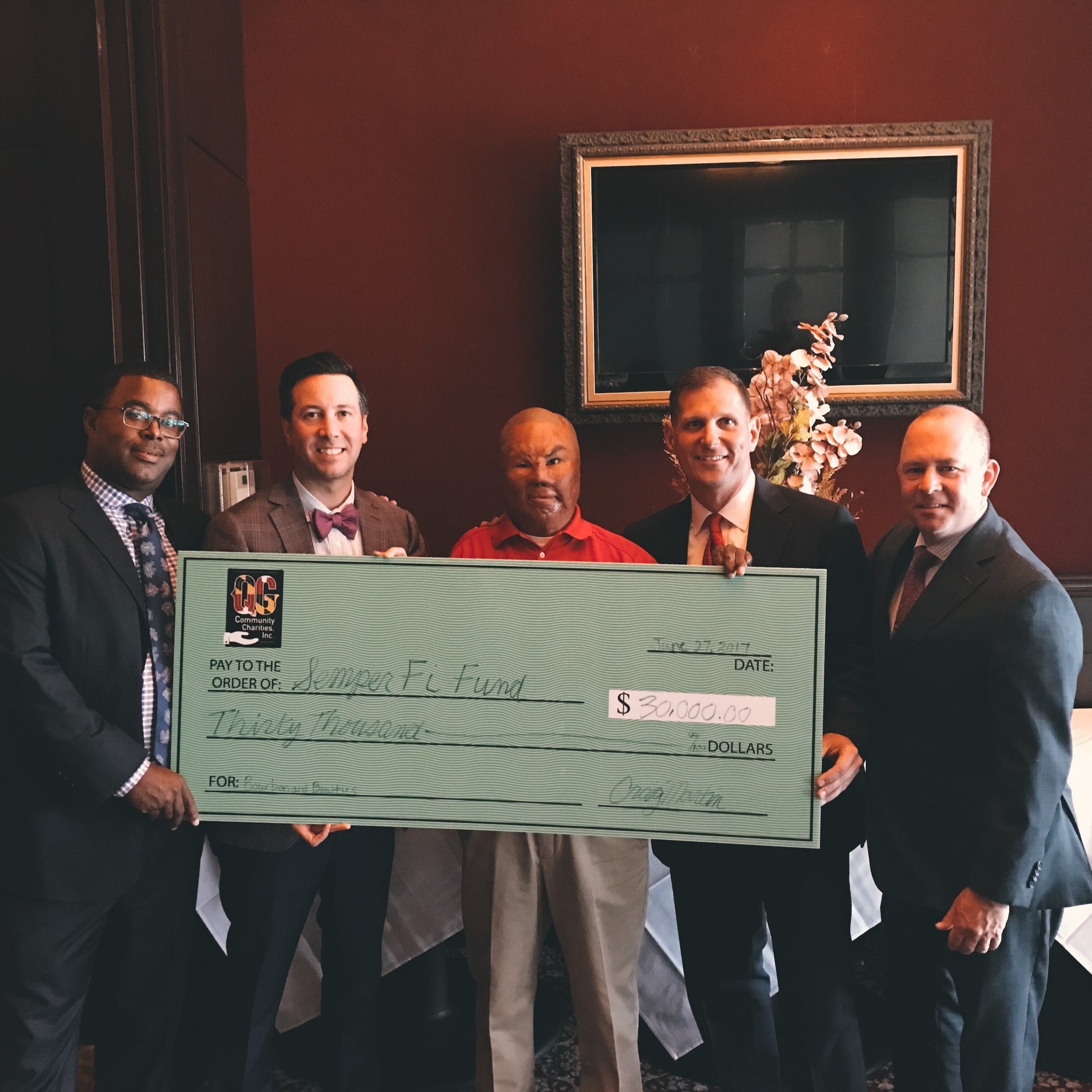 Semper Fi Fund is an extraordinary organization that was created post 9/11. They help critically ill and injured members of all branches of the US armed forces, and strive to get these American heroes to full recovery so that they can live normal lives. This organization has helped thousands of families, and does everything from education and career transitioning to sports programs. We were able to write another $30,000 for our co-hosting beneficiary. 
This year's Grant Recipient was Oyster Recovery Partnership. This non-profit takes incredible measures to ensure that the Chesapeake's environment is improved and ecologically growing and flourishing. The Oyster Recovery team does this by providing ecological restoration and by providing aquaculture and commercial fishery activities. Marylanders love their bay, so we gave a huge thanks to Oyster Recovery Partnership with our final check for $7,500. 
Again, thank you to all the charities and all those who participated at Bourbon & Bowties. We are so thankful to have such an outstanding community that is interested in caring for such important causes. We look forward to seeing you next year's Bourbon & Bowties on
Thursday May 10th, 2018! 
QG Community Charities is also prepared to announce next year's Grant Recipient Alex's Lemonade Stand Foundation or ALSF  chosen by B&B's 2017 premier sponsor, Northwestern Mutual of Baltimore. Founder Alexandra "Alex" Scott held her first front yard lemonade stand when she was just 4 years old and gave us their mission: to find cures for all children battling cancer.