A Short history of the belmont breeze
A Short history of the belmont breeze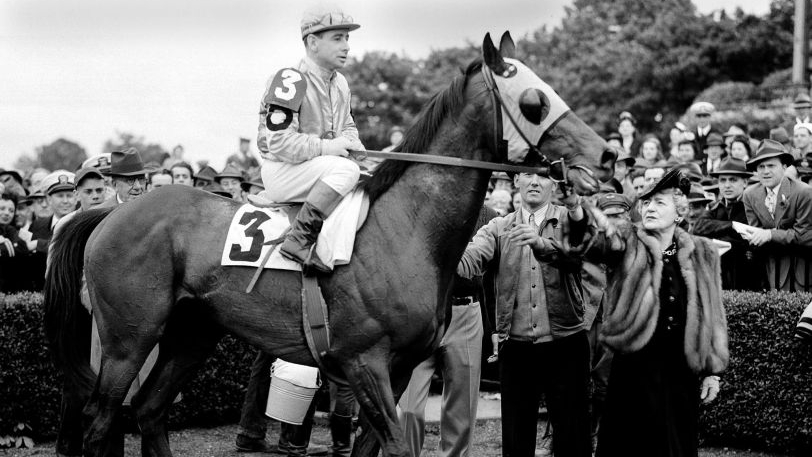 With the Belmont Stakes this upcoming Saturday, it's customary to offer the "official" historical drink of the Belmont Stakes, "The Belmont Jewel."  Well, "The Jewel" came about in 2011.  Like the Black Eyed Susan, the Belmont Stakes cocktail changes quite often.  The "Susan" changes spirits every few years based on whoever sponsors the event.  The Belmont has had four "official" cocktails since promoters decided to attempt to create a cocktail tradition in 1975.  Hitting lead off was a cocktail called the "Big Apple."  We could not find a recipe for it, perhaps for the better as it only lasted one year.
Next up was the "White Carnation" cocktail.  This cocktail had a run from about 1977 to 1997.  The cocktail is named for the blanket of white carnations the winner receives.   It contained vodka, peach schnapps, orange juice, soda water, and cream.  This cocktail struggled to catch on as well.  They kept it as an "Official" cocktail but sales were light.  If you're interested in this drink, come ask for a Ramos.  The Ramos will be more refined and less sweet.  
Batting third is the "Belmont Breeze."  Promoters of the Belmont approached legendary Rainbow Room bartender Dale DeGroff.  Mr. DeGroff was looking to create a whiskey punch.  The "Breeze" contains; bourbon, dry sherry, lemon juice, orange juice, pomegranate juice, simple syrup and mint.  Dale DeGroff is widely considered the savior of classic cocktails, from the blue colored sugary death that was the 80's.  DeGroff was ahead of his time with this cocktail.  People were still clamoring for a bucket of rail booze in a glass topped with pop and a nuclear red "Chernobyl" cherry.  I am ashamed to admit that was how I drank then as well.  This variation lasted until 2011.
Batting cleanup is the "Belmont Jewel."  This is the current "Official" drink of the Belmont.  The "Jewel" contains bourbon, pomegranate juice and lemonade.  We're not sure of its staying power as it sounds like promoters went for speed with this one.
CLOCK will be featuring our variation of DeGroff's classic "Belmont Breeze" for $8.  You will also be able to try the other variations, gussied up of course!  Join us from 5pm to 7:30pm, race starts at 6:30.  See you then!