Hiring QG Stewards
Hiring QG Stewards
 Attention Talented individuals!
We are looking for an outgoing and hard-working steward to be responsible for ensuring all sanitation standards are met. The steward will attend to customer needs, assist grooming and spa staff, ensure all stations are well stocked, and assist in keeping all areas clean, sanitary and functional. Our Stewards will also be responsible for guest shoe shines. Are you a multi-talented individual who knows how to work hard, engage customers, and work as part of a team?
If So, Read on:
YOUR DAY TO DAY
Cleaning: Public Spaces, Restrooms, and Floors

Laundry: Clean, fold, restock, and clear all linen used by service providers

Shoe Shines and sell shoe cleaning products

Trash Removal: take out trash from entire building multiple times a day

General Maintenance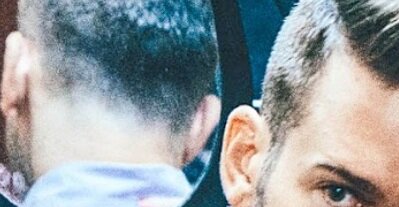 QUALIFICATIONS
A high school diploma or equivalent

A friendly, polite, and courteous nature

Strong customer service and team working skills

Physical stamina to work long hours on your feet

The flexibility to work shifts, nights, weekends, and holidays

Strong communication and organizational skills
THIS IS FOR YOU IF…
You want more than just a job. You love working for a purpose and a mission

You love providing an experience beyond just a haircut. Our aspiration is provide an experience that rivals that of Disney.

You love working with successful clients who you help become more successful because they come to the QG.

You appreciate the classic and timeless looks and style but achieving them with modern tools and technology

Want your company to have standing and make a difference in the community

You want you and each team mate to take responsibility instead of pointing fingers

You want to be part of team that delivers an amazing one stop shop experience
WHO WILL YOU WORK WITH
A team of talented barbers, friendly hospitality professionals (other industry people call them just front desk people), skilled spa professionals, craft bartenders and expert clothiers and tailors all brought together to deliver products and services that help our clients "Discover their Best".
WHY WORK FOR THE QG?
We give all of our staff the ability to not only service clients, we allow them to be part in helping change their lives. The QG has been part in over 1000 wedding day groomsmen parties, helped new graduates with their interview haircut and suit which landed them their dream job, hosted proposals and first dates. The QG's goal is to be ingrained and special in people's lives.

We have a goal of attracting the best and most successful clients. Clients that truly appreciate their experience at the QG.

The QG provides access to benefits such as 401K, health & dental, short & long term insurance and personal days.
How Do I Apply?