Summer Specials at QG's Clock Restoration
Summer Specials at QG's Clock Restoration
While it might not be summer yet, It sure feels like it! As we are patiently waiting to serve you again at QG's Clock Restoration we have developed some Summer themed specials for you to take home and enjoy. This week we are featuring a Strawberry Basil Margarita and an Aloha burger for take-out.
Strawberry Basil Margarita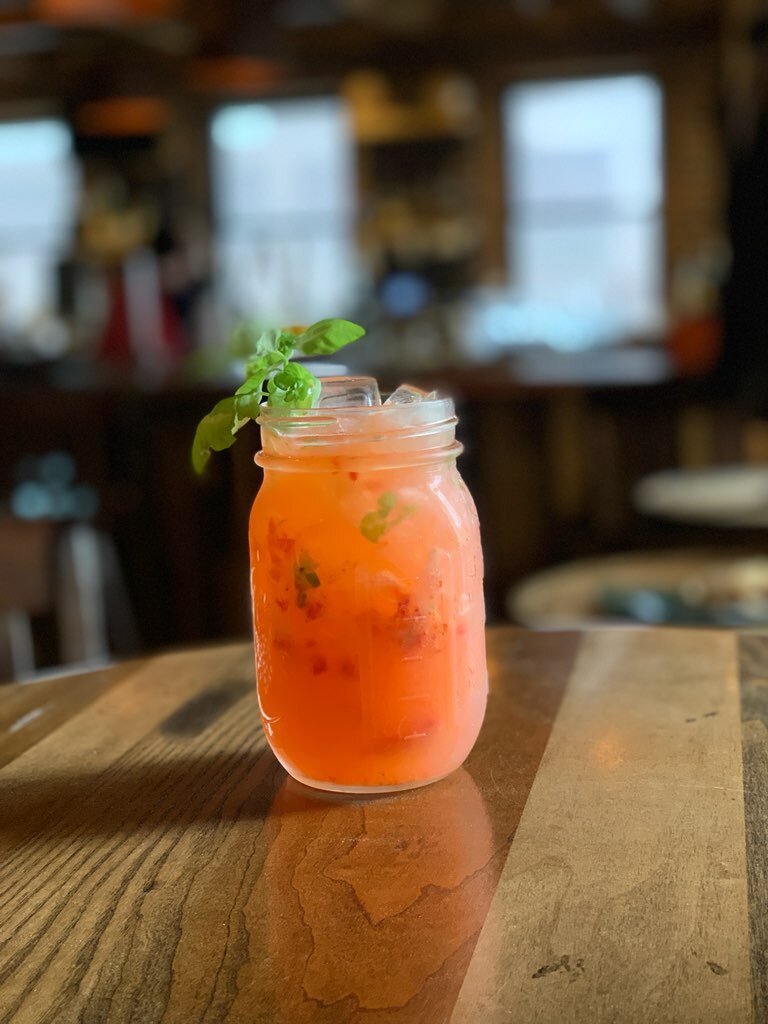 Clock Restoration's Strawberry Margarita comes 2 different ways: On ice ready to enjoy or batched to enjoy later on (serving 2). Blanco tequila, muddled strawberries and basil, cointreau, fresh citrus, and agave make this drink a refreshing treat.
$12/$20
Aloha Burger
Our Aloha burger is served single or double patty with grilled honey ham, grilled teriyaki pineapple, bbq sauce, cheddar jack cheese, green onion, lettuce, and tomato. Served with house made chips for carry out. To place an order for take-out you can call us at Clock Restoration 443-203-1888 with an option to pre-pay over the phone for total contactless pickup or order online here.
$14/$16
See you soon!